Business Process Redesign

At Chameleogenics we have developed an innovative framework for delivering Business Process Redesign.
Our Chameleogenics Transformation Framework provides the centrepiece to your improvement work. Flexible enough to be deployed throughout single departments, business functions, offices, teams or the whole organisation, the Chameleogenics Transformation Framework enables your Process Redesign vision to become a reality.


Click the tabs below to learn more about each stage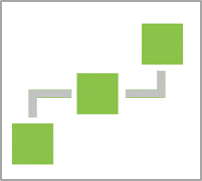 At Chameleogenics we recognise that redesigning business processes is only part of the story. Successful business transformation requires your people to not only understand what the vision is, but to be able to translate that vision into their daily work.
The Chameleogenics Transformation Framework uses a "building block" approach to take you and your team on the transformation journey, from initial concept through to stabilised and sustained improvements in the workplace.
With team involvement every step of the way, the Chameleogenics Transformation Framework ensures that the transition to new efficient and productive ways of working embeds in your organisation with the minimum of upheaval.

Conceptualise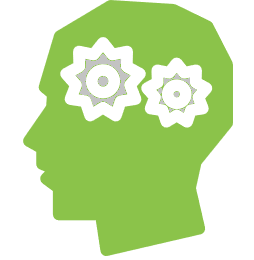 Recognising that something isn't quite right, having a "gut feeling" that things could be better, realising that what used to be relatively easy is now difficult or, even worse, receiving poor feedback or losing customers are all trigger points for the need to change.
Knowing that something needs to change is only the start point and changing the wrong thing can be disastrous for your business, often costing money in the deployment of the wrong solution or adding resources when they aren't required.
At Chameleogenics the first thing we do is listen. We don't pretend to have all of the answers and will never try to impose a solution. Through experience, we know that the people who know your business best is you and your team.

Using our Chameleogenics Transformation Framework, we start the journey with you at the Conceptualise stage. In the Conceptualise stage we offer a range of options utilising our latest tools and techniques, ranging from one-to-one consultation, to innovative multi-layered workshops, we offer the most dynamic and efficient methods that will enable you to develop and refine your concept and vision.
Tailored to meet your business needs, at Chameleogenics we are able to draw upon our network of experienced Business Leaders, Coaches, Analysts, Facilitators and Mentors to help you create your vision and build the foundations of a successful Business Process Redesign experience.

Formalise
Analyse
Enterprise
Organise
Actualise
Stabilise