Lean Thinking Training Solutions

At Chameleogenics we believe that training and developing your team to complete improvement work ensures long-term success and helps to sustain any change initiative.
We have developed our training based upon our Chameleogenics Transformation Framework, offering a suite of training interventions that will give you and your team the skills and knowledge required to deliver your own improvement work using industry standard tools and techniques.
With over 25 years of experience in designing , developing and delivering a wide range of training solutions, Chameleogenics can provide you and your business the very best training delivery and follow-up support that will enable you to build your own continuous improvement culture


To learn more about our training solutions please click a tab below

Lean Awareness Training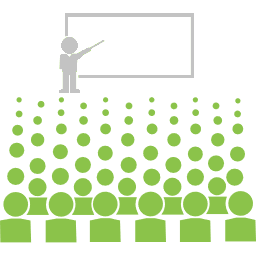 Chameleogenics Lean Awareness Training is designed for everyone.
Tailored to your business need, but typically delivered between 1-3hrs, the Chameleogenics Lean Awareness Training introduces the basic principles of lean thinking.
Awareness sessions are tailored to your organisation and are designed with your business in mind. Using real-life examples our trainers bring lean thinking to life and put it into a business context that your people can relate to.
Whether your business is in the private or public sector, the Chameleogenics Lean Awareness Training will stimulate thinking within your teams and help your people to think differently about the way they work.
For further information about the Chameleogenics Lean Awareness Training please contact us using the link below

Basic Lean Courses
Advanced Courses
Lean Leadership
Group Projects
Lean Coaching